Rath Senior ConNEXTions Center
presents 
2023 Annual Open Enrollment for Medicare
9:00 a.m. Tuesday, October 11, 2022
College Heights United Methodist Church
934 South Blvd, Lakeland, FL 33803
Join us in person or via Zoom to get answers from our Medicare experts:
Why do those TV ads say Medicare people can "get money back?"

How will the Inflation Recovery Act affect my Medicare prescriptions?
October 15 to December 7th is the time for people with Medicare to review their Medicare health or drug plan  coverage for 2023.  If they decide to change, the new plan begins January 1, 2023.  Here are the presenters:
Jean Berken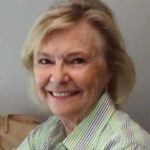 This is Jean's 14th Medicare Open Enrollment as a SHINE volunteer counselor.  Her familiarity with Polk County Medicare plans and providers help people navigate through their many choices.  SHINE is a State Health Insurance Program (SHIP) funded by the federal government to give local health insurance counseling to people with Medicare. Medicare trained volunteers, like Jean,  provide free, personalized counseling to Medicare people and their families.
Karen Dean

As an independent insurance agent for over 6 years with DFG& Associates, LLC, Karen provides her clients with personalized Medicare health insurance solutions.  For 15 years she worked in all aspects of medical offices, and currently volunteers with VISTE and facilitates faith-based senior resource centers.
This is an educational program.  No solicitations or sales.
If you're unable to join us in person, you can request a Zoom link by calling 863-220-7002.