We are a 501 (c)(3) non-profit, free service. The mission of the Rath ConNEXTions Center is to "provide seniors 50+ with education, resources, services, advocacy, and leadership, enabling them to age with independence and dignity."
 The mission is realized through Senior Scholars education programs, referrals to agencies providing assistance and resources, and support groups.  Ongoing seminars and meetings provide current information and research related to healthcare, social services, housing, transportation, and mental health.
REFERRAL HUB
As you face the multi-faceted challenges of aging, know that help is often just a phone call away.  There are many valuable resources-often free-here in Polk, Highlands, and Hardee Counties.  Let the Rath ConNEXTions Center help direct you to the resources that are right for you.
If you need assistance, call 863-220-7002
OUR BEGINNINGS – ONE MAN'S VISION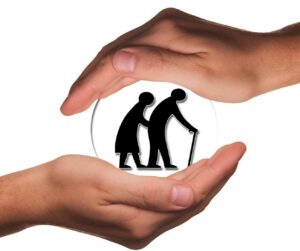 This innovative center is the vision of Alfred Rath and the Coalition on Aging Think Tank (CATT), a grassroots organization that first proposed a need for coordinated aging services in the community.  Dr. Rosemarie S. Lamm directed and determined the needs of the aging population.
As a result of the research conducted and through the generous support of grants, the Rath Center, once a vision, became a reality and currently serves as a model center in Florida.
THE GOAL OF THIS WEBSITE
The goal of our website is to add one more tool to provide seniors, their family/friends, and their caregivers additional resources for their care.
Feel free to leave questions or messages at the phone number or email below, and we will be more than happy to help you.

All the best,

Rosemarie S. Lamm, Ph.D., A.R.N.P., Executive Director
BOARD MEMBERS
Executive Director
Rosemarie S. Lamm, Ph.D., A.R.N.P.
Executive Board Members

Andy Crossfield, President
Sandie McRory, 1st Vice President
Jean Berken, Secretary
Gail Bagley, Treasurer
Emeritus
Patricia Boyce
Board of Directors
Charlie Burdette
Barbara Cage
Dr. Fred Gifun
MaryLee Hollis
T. L. Johnson
Glenn Jones
Sylvia Leddy
Lanet Owen
Laura Perez
Jean Wright
Advisory Board
Carolyn Anderson
Kent Bristol
Lisa Buice
Liz Craven
Amy Dubose
Joseph Echols
Georgiana Goodson
Lynn Grady
Robert Groover
Dr. Ed Lamm
Armand Rapetti
Stephanie Rapetti