The following is taken from a press release prior to the 2019 Rath Senior Summit:
"Community-wide educational forum. Cutting-edge age-related knowledge from a panel of experts.  This Senior Summit is facilitated through partnerships with providers of senior services.  
Knowledge and effective resources are the keys to successful aging. The Rath Senior ConNEXTions Center's Senior Summit addresses the most current and relevant aspects of senior safety, health, well-being, and public policy.  Learn from the experts!  Join in a breakout session following the speaker presentations to get your specific questions answered."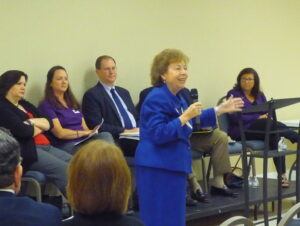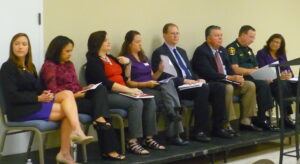 Covid-19 has placed challenges unimaginable to us just a year ago and placed the 2021 Rath Senior Summit in jeopardy, as it did the 2020 Rath Senior Summit.  Discussions are on-going and we will update you as we can.
If you would like to be updated when new Senior Summit information is available, please leave a Comment below, and we will email updates.  Please see our Privacy Policy regarding email addresses.  You may also email us at RathSrConnextions@gmail.com or call 863-220-7002 for information.
For information on Rath's Senior Scholars classes, click HERE.